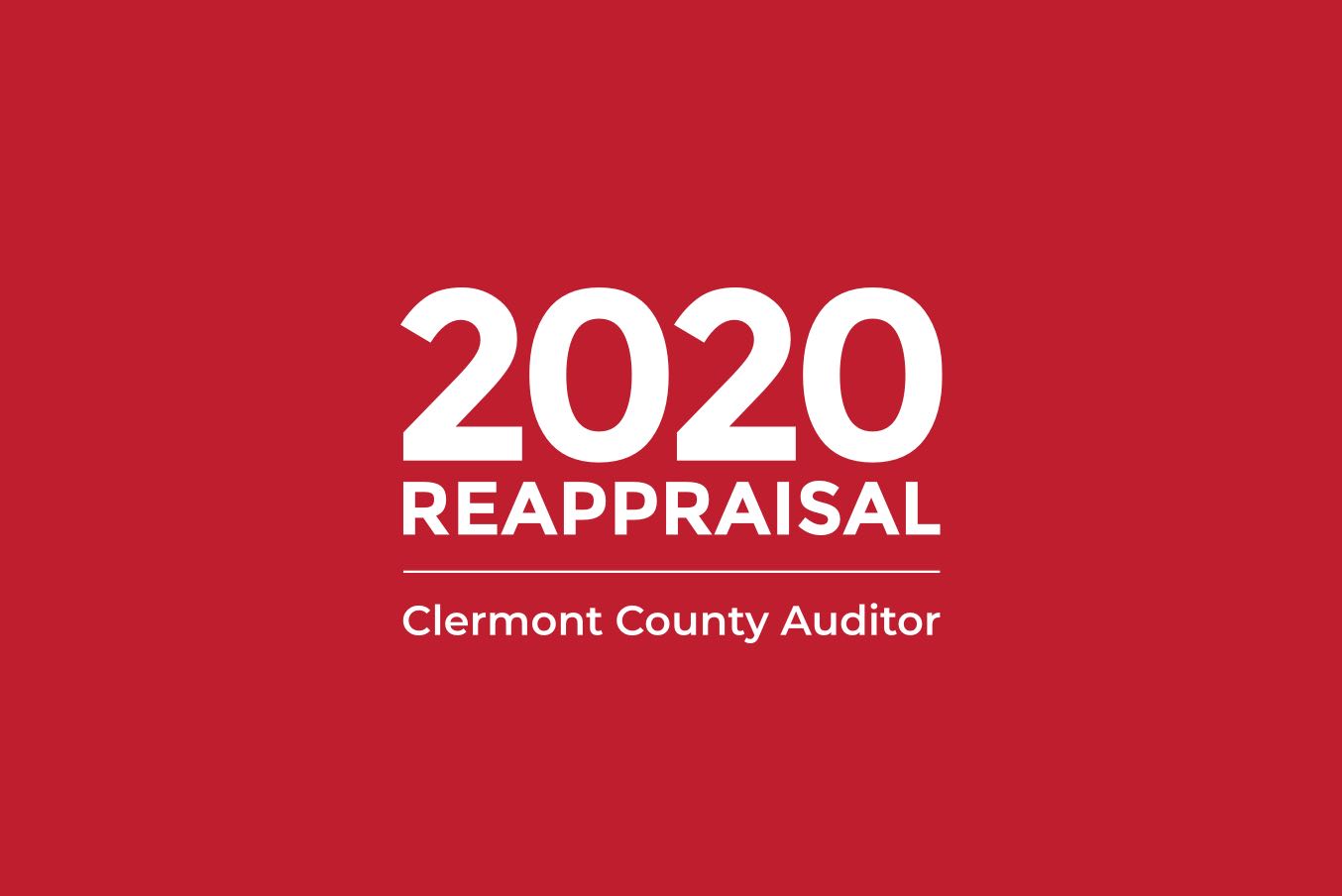 Press Release
2020 TENTATIVE VALUES ARE AVAILABLE
As County Auditor, I am required by Ohio law to reappraise real property every six years and 2020 is the year we are mandated to value your property.  The primary purpose of a reappraisal is to set the value of each property so that everyone is only paying their fair share of real estate taxes.  Clermont County's last complete reappraisal was in 2014 with a statistical sales based update performed in 2017.
It is important to note that the process for this year's property reappraisal began over three years ago and has been our most comprehensive review to date. To establish the 2020 appraised values, we utilized advanced technology to perform extensive reviews of property, conducted comprehensive sales analysis of comparable properties, collected information from on-site visits to your property, and updated current building costs.
The reappraisal of real property for tax purposes is an important and sensitive issue, especially in today's environment. I want to assure you that every effort has been made to place a fair and equitable value on your property.
I think it is important to provide as much information as possible to our Clermont County property owners. We encourage you to review all of the 2020 Reappraisal information, through property search,  interactive maps and comparison tools and the 2020 Reappraisal Frequently Asked Questions that are provided in our newly redesigned website.
Many of your questions may be answered in the details provided, but remember you always have the opportunity to review and question your value and are welcome to contact us with those questions, concerns or objections.
If you have questions or would like to provide additional information concerning your valuation, please contact us at our 2020 Reappraisal HOTLINE 513-732-7700 or email us at reappraisal@clermontcountyohio.gov. Appointments to review property valuations will be conducted by phone or Zoom and will conclude by October 23, 2020.
Our goal is to provide all Clermont County residents with courteous, accurate and efficient services and to administer property tax laws in a fair and impartial manner.  I, along with my staff, am proud to serve the residents of our county and look forward to addressing any questions you may have regarding your property value.

Clermont County Auditor
Contact Us @ 513.732.7700 or reappraisal@clermontcountyohio.gov
Back to News