Get answers to important questions quickly.
The Clermont County Auditor has the tax, real estate, county financials, licensing, and other resources you need.
BOARD OF REVISION

Due to the recent passage of Ohio Senate Bill 57, a property owner may challenge the 2020 appraised value of their property if the property's value was impacted by the COVID-19 pandemic.  This legislation creates a special 30 day filing period for the BOR to accept Special COVID-19 related property value appeals.  These complaints can be filed using several methods (electronically, mail or email). Follow the link below for further details.

The 30 day filing period created by the bill is from August 3, 2021 to September 2, 2021.

Board of Revision

The Auditor's Office offers the convenience of Electronic Filing

REAL ESTATE APPRAISALS & ASSESSMENTS

Clermont County has nearly 95,000 separate parcels of real property. It is the duty of the Auditor to see that every parcel of land and the buildings thereon are fairly and uniformly appraised and assessed for tax purposes.

Learn More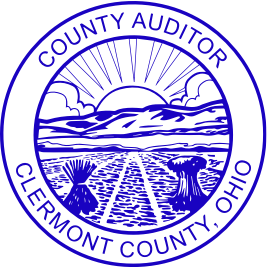 THE CLERMONT COUNTY AUDITOR IS HERE TO SERVE YOU
We understand how confusing property taxes, licenses, and county finances can be. The role of the Clermont County Auditor is to ensure that you have a clear explanation of where your tax money goes, transparent access to information, and a way to communicate or dispute property tax issues. We believe it should be easy to find what you need quickly, which is why we have made this website easy to use, with simple explanations and clear directions.