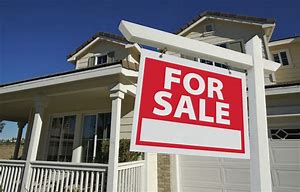 Press Release
Clermont County Sends Values to the State at 23%
Clermont County Auditor Linda Fraley announced today the 2023 Triennial Update sales analysis has been sent to the Ohio Department of Taxation at an average value increase of 23% for Clermont County.
In April, the Ohio Department of Taxation recommended that Clermont County's values be increased by an average of 43% basing its findings solely on 2022 sales data.  Since that time, the Auditor's office worked closely with Senator Johnson and Senator Lang to introduce a proposed fix that would compel the Ohio Department of Taxation to use studies based on sales data from the previous three years, with no single year weighted more than any other year.
Those proposed changes were accepted in the Senate-passed version of the State's budget bill only to be removed during conference committee, partly due to last-minute opposition from our own County Auditors Association through HB187; the house version of our proposed changes.
HB187 did not make it out of the House Ways and Means Committee even though there was overwhelming support in the Senate and support from Representatives that we were in contact with.  The Clermont County Auditor's office, Senator Johnson and Senator Lang's offices see the impact that this will have on our taxpayers and will continue fighting for this change to ensure that the values in Clermont County and all counties in Ohio are represented properly.
The Auditor's office has invested in technology and resources to capture and analyze data so that we can make the best decisions about values in conjunction with Assessment Standards.  "In our opinion, the values that we have presented to the Ohio Department of Taxation are fair and equitable and as close to true value as a mass appraisal will allow," said Fraley.  Auditor Fraley continued by saying, "We are moving forward with the numbers presented, and feel that we can make a compelling argument to maintain the numbers that we feel represent our County."
The Ohio Department of Taxation will review the values submitted today over the next month and will either reject or accept what the Auditor's office is proposing for Clermont County.  "I'll do whatever I can to safeguard our home values and exhaust every option in that pursuit," said Fraley.
Linda L. Fraley
Clermont County Auditor
Back to News