Get answers to important questions quickly.
The Clermont County Auditor has the tax, real estate, county financials, licensing, and other resources you need.
Clermont County Open Data

Clermont County Open Data is a data-driven dashboard intended to provide transparency information that allows the public to review and research the County's Property and Financial data. This data is available through interactive charts and graphs that is organized by specific categories with search and filter functions that allow direct access to information from the County's Property Assessment and Financial data.

The Auditor's Office Offers the Convenience of Electronic Filing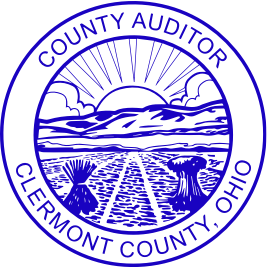 THE CLERMONT COUNTY AUDITOR IS HERE TO SERVE YOU
We understand how confusing property taxes, licenses, and county finances can be. The role of the Clermont County Auditor is to ensure that you have a clear explanation of where your tax money goes, transparent access to information, and a way to communicate or dispute property tax issues. We believe it should be easy to find what you need quickly, which is why we have made this website easy to use, with simple explanations and clear directions.